ABOUT
MEAGAN EMILIA - photographer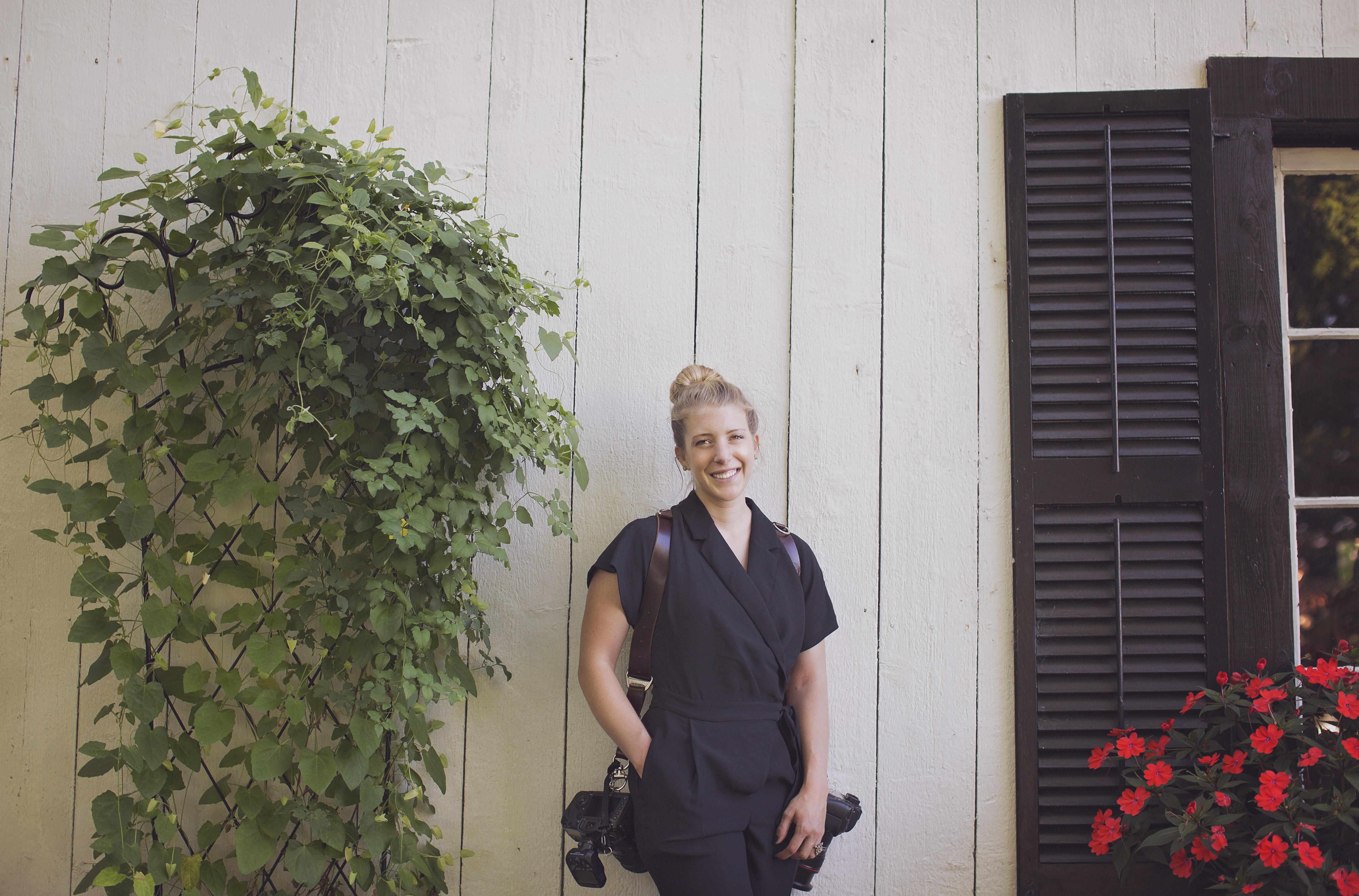 a full time photographer, fitness coach, wellness enthusiast, adventure seeker + a [proud] crazy dog-mom. Vermont girl at heart, currently living [& loving] in Rhode Island. I firmly believe traveling is what we're put on earth to do & will scream YES from the nearest rooftop if you ask me to explore new places to help tell your beautiful story. My goal, besides ensuring magical images of your personal life adventures, is to make your experience with me as fun and celebratory as the story you wish to tell.

 I began my career, looking through the lens at nature and the beauty of Vermont. After deciding that being a photographer would be the coolest job on the planet, I ventured off to the prestigious ten month program at Hallmark Institute of Photography in MA. There, I learned everything from studio portraiture, to commercial photography, weddings, editing, business, website building & more. It was intense, and so worth it. Upon graduation, I returned to my roots in Vermont to start my freelance business.
 As my feet became antsy, I decided to explore new territories and eventually landed in Rhode Island. I had the extreme good fortune of working on the ocean with the best natural light the planet has to offer along side an epic Newport based yacht photographer and mentor, Billy Black. Traveling to exotic locations, meeting all sorts of new faces, hanging out on the water & learning all about boating – it was a young photographers dream.
As I continued, I knew I wanted to move beyond what I had learned through my experience commercially. My drive to meet new, awesome people, and make them over-the-moon happy became my passion. Capturing the happiest moments in their lives, in a natural, honest and beautiful manner became my focus.

I'm a big fan of being real. My goal is for you to be inspired to be exactly who you are in front of my camera – not who you or anyone else thinks you should be.
Awkward, unnatural, super posed shots are not what I'm all about. When we put down walls and feel totally comfortable with each other – you be you, and i'll be me – is when we will create some real magic.
My style is a mix of photojournalistic + a little encouragement from my creative eye behind the camera to enhance your natural poses. Confused? That's okay – just relax, have fun with your loved ones, be yourself + I will take the wheel from there!
I love to intertwine my clients hobbies and interests into their sessions and would love nothing more than to create some awesome lifestyle images with you. Lets go on a hike, go fishing, get ice cream, go sailing – let's show the world who you really are!
Nothing makes me more giddy than to see two people purely in love. Being able to photograph this connection for you is unreal and I consider myself SO lucky. 
Wedding photography is way more than just taking images. It's capturing the feeling of the event in a way you can look back and remember exactly how you felt in that moment. It's freezing those little moments and details that are elusive + otherwise lost in the shuffle. It's giving you a beautiful time capsule to look back on with your growing family and friends to show them where it all began – one of the happiest days of your lives together. I want your day to be better and even more memorable because I am there serving you and capturing all of those memories that are being made.
Go ahead and tease, joke around, laugh, be sarcastic and quirky, hug and dance. Show me your real moments, the ones that make your relationship unique – and I promise we will create some amazing images together!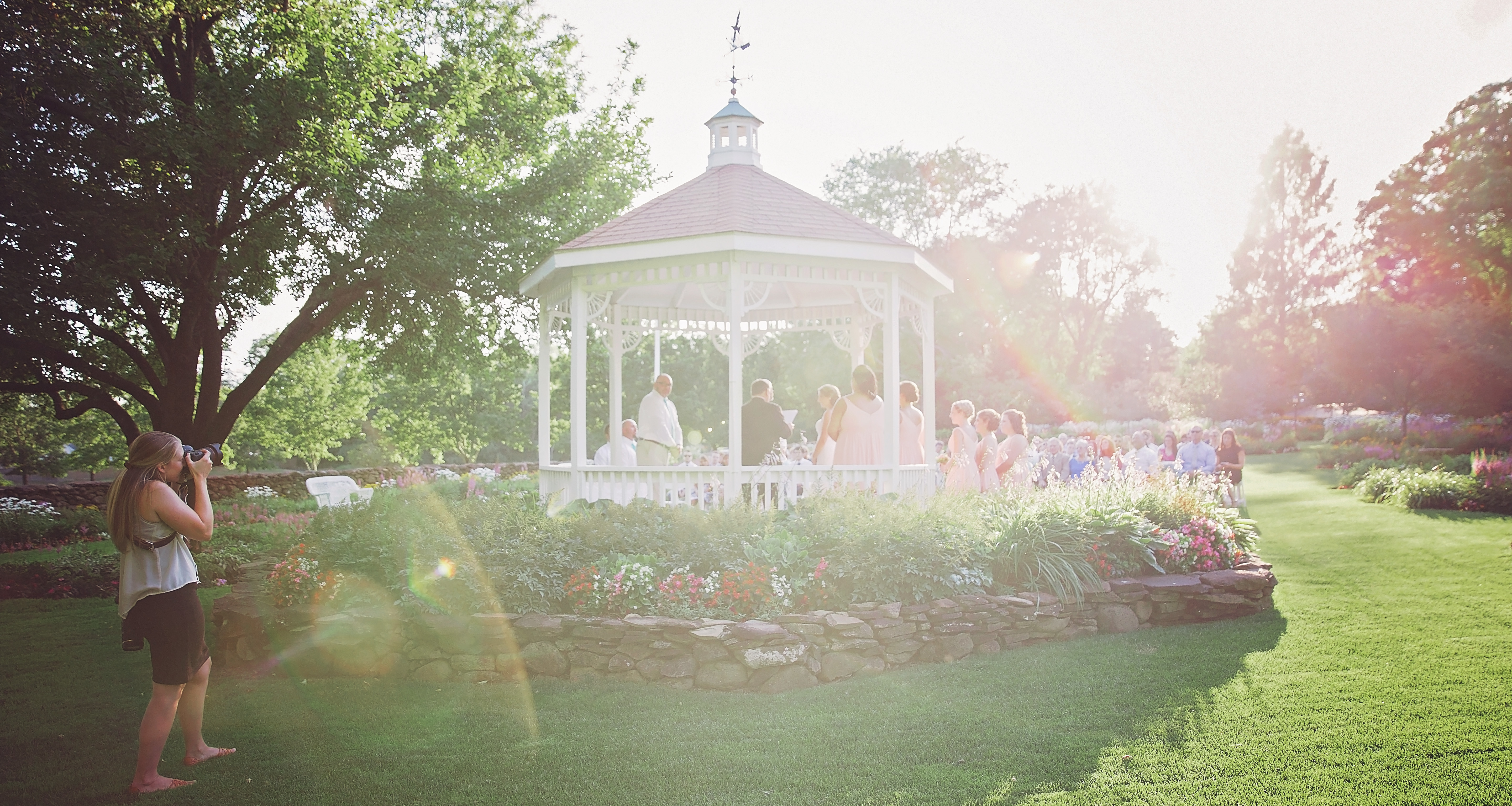 I'm also a fitness coach. I love to help friends + clients up their wellness game… all while maintaining a totally healthy relationship with tacos, of course. I teach group fitness and take personal training clients at RBF Fitness & Nutrition, which has turned into my second family here in Rhode Island. I am also happy to do online coaching with those who are dedicated!
The rest of the time, I'm probably either hiking with my pup Ranger, listening to music (probably something folky, or anything Justin Vernon), researching health-hacks, eating peanut butter, falling asleep while trying to read a book, daydreaming about places in this world I want to explore, or trying to battle the urge to stop all productivity and watch replays of the Tonight Show, Modern Family or New Girl. I'm obviously a Vermont craft beer fan but would be hard pressed to choose between a Heady Topper or nice glass of Cabernet Sauvignon. Campfire is the happiest of smells and falling asleep to the sound of crickets or a rainstorm is the best thing on the planet. I would do anything for my family and friends, and I'm always wanting to make people happy.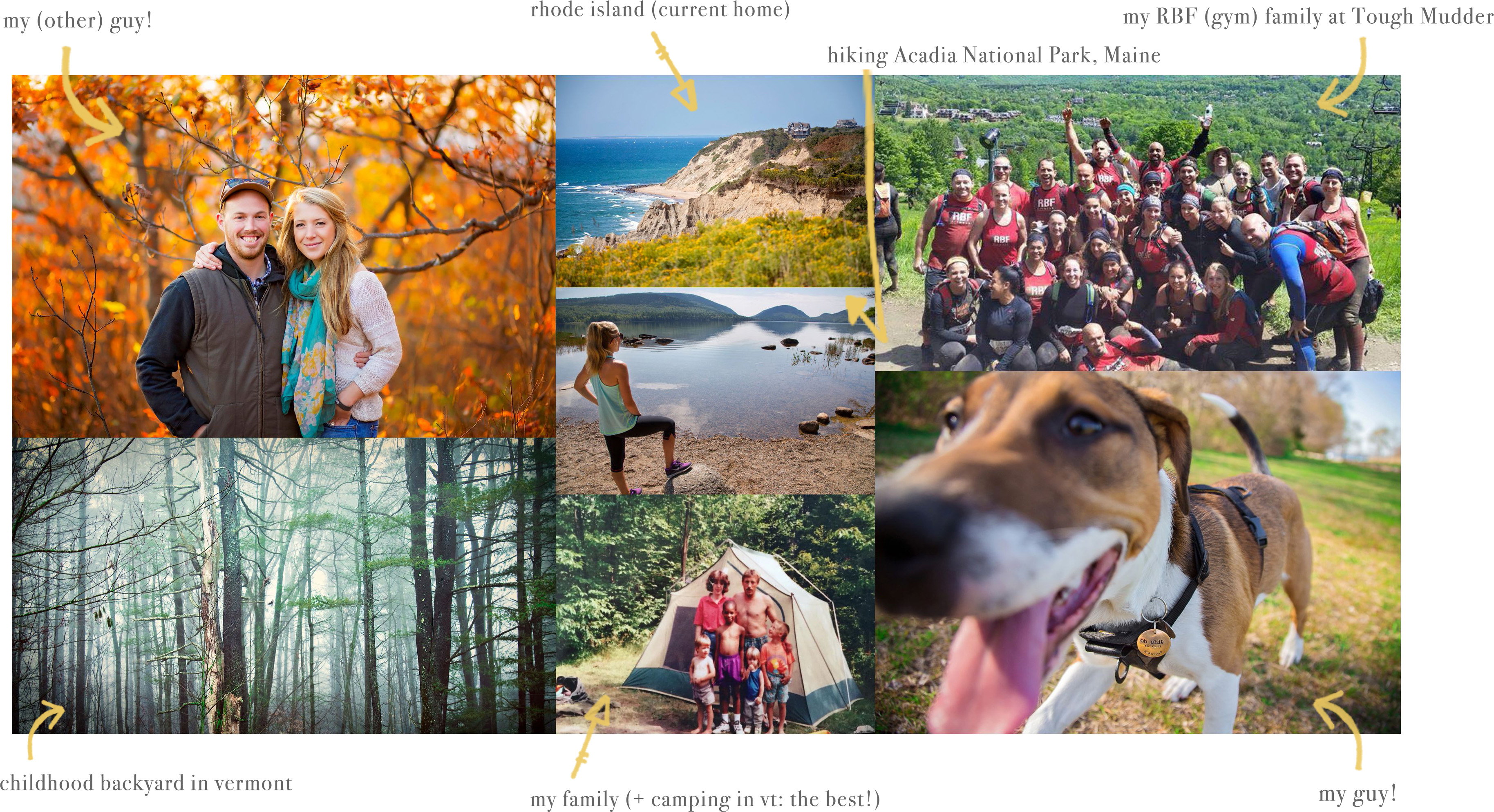 So, you've decided we'll get along beautifully? Perfect! Here's how to get this show on the road..
---
•
Head on over and fill out the
inquiry form
on the
contact page
. Be sure to fill in every question as detailed as you can – the more information I know, the faster we can get this moving along!
---
• •
 I will respond within 24-48 hours. If I am traveling or on summer weekends (typical wedding season) it may be longer – in which case I'll have an automated email to let you know what to expect.
---
• • • 
 Portrait inquiries: we will set up a time to discuss booking details in person or on the phone.
If inquiring about a wedding date, I will let you know if your date is open. If so, we will set up a time to either meet in person or for a phone call to discuss details and decide if we are the right fit for each other!
---
• • • • 
When ready to book & reserve your date, I'll send you an online contract to look over and sign digitally.  Since each wedding is customizable, we will discuss and build the perfect wedding photography package for you, which will be detailed in the contract. I require a deposit of $500 upon signing of the contract. From there, we can set up a payment schedule that makes the most sense for you.
---
• • • • • 
If you decided on an engagement shoot (I always recommend them!) we will schedule that. Engagement shoots are ideal for us to work together prior to the wedding day, and especially for you to get warmed up to my camera!
---
• • • • • • 
 Between time of booking and the wedding day, we will generally meet a couple times to discuss details and go over timelines. However, I make myself totally available to all of my wedding clients at any time they need anything. Chances are, you have never planned a wedding before, and I have been involved in this process many times! I am more than happy to help in any way I can.
---
My goal is to make this process as easy and seamless as possible so you can focus on what you need to!