A little bit of a different 4th of July post (mainly because I was trying to find a good flag photo and this is all I could think of, however it's quite fitting!). Anyone who has had the pleasure of seeing Charles Bradley and His Extraordinaires knows how passionate he is about his music – and this picture says it all. This guy came from a very rough past – and against all odds, was discovered while by Daptone Records while performing in NYC as a James Brown impersonator and at the age of 62 debuted his first album in 2011. This photo was taken at Newport Folk Fest 2012, the first time I ever heard of him, and I was pretty moved by his emotional and expressive performance.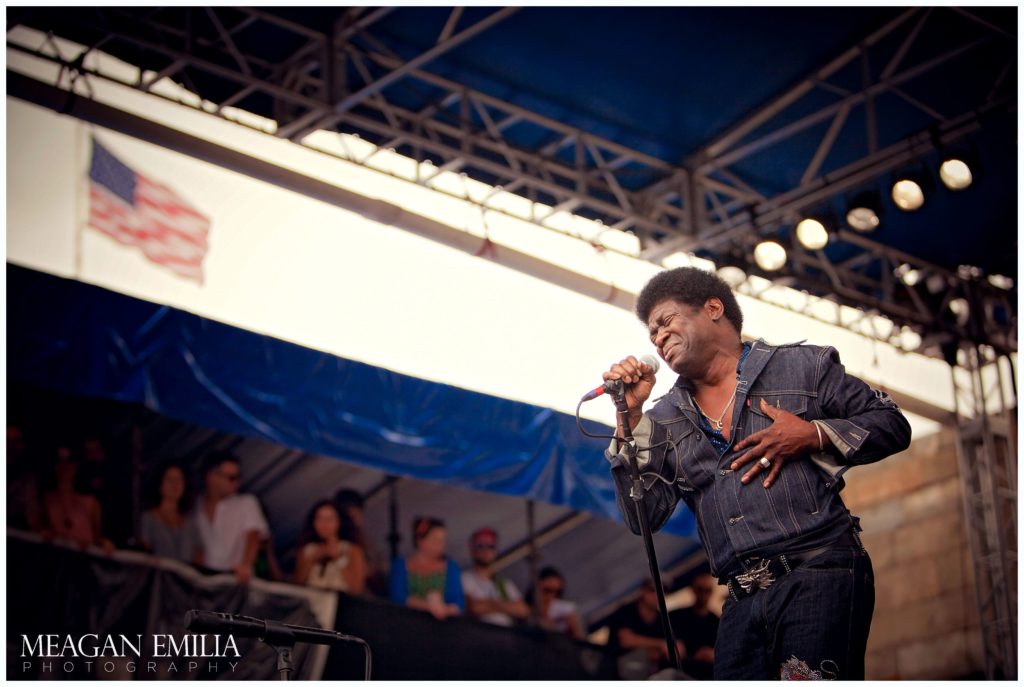 Why fitting for the 4th? Newport Folk Fest is a long standing American tradition that is known for introducing our country to a number of musicians who have gone on to make a huge impact in the music industry. In the early years – the festival included musicians from pre-WWII country blues era of which influenced the American folk music revival of the 50s & 60s. Besides that – there's always the "Bob Dylan goes Electric" controversy of '65 (just ask Google if you don't know).
This is just slice of our history and part of what our country is about. Freedom to be passionate in what we love to do, passion for our country. Family, friends, traditions, coming together as one to celebrate each other and our talents. NFF is one of my favorites, music is everything, and this mans passion should be something we all take note of and learn from…and then put to good use.
Happy 4th of July, friends!! Make the most of it.
(curious about his performance? See this great set from SXSW 2016 here)