I've been looking forward to being able to share a glimpse into what made my Valentine's Day pretty special this year. I had the absolute privilege to capture my dear friends & neighbors private wedding ceremony at the beautiful Linden Place Museum in Bristol, RI. 

We met JC & Guy when we moved to our current home in Providence. Though, it seems like we've been friends for much longer as these two have been nothing but kind and welcoming to Tommy and I. We've shared plenty of nights (by the pool and more recently sitting by their "fire") getting to know each other, joking around..usually over munchies & cocktails. We've rescued each other after being locked out of our homes, borrowed parmesan cheese, brushed each others cars off after snow storms, and they even feed Tommy when they know I'm away and he's lonely : ) Seriously, we love them!

Recently, I received a call from JC asking me if I could "throw" Guy in my car and bring him to the hospital. Well, turns out we got him to the hospital JUST in time to stop the blood clot that was minutes away from causing a full-on stroke. When I heard the news, my heart skipped. Guy stayed so cool, calm & collected through the whole car ride, I literally had no idea how close to the edge we were teetering. But he is okay, and with some TLC from many friends, family and doctors – he has recovered remarkably fast. Thank…God! 

So, that was a big thing. And it was a big, scary thing. Fast forward a week, we're standing in the middle of the glass atrium room at Linden Place watching the snow start to fall, and I am witnessing my two kind friends make forever promises to one another.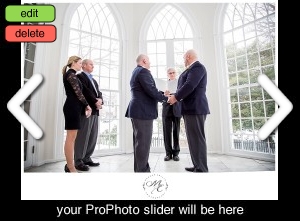 My heart couldn't be any happier for these two. Their love and adoration for each other is SO clear and warming. They deserve all the happiness this crazy world can bring them (especially after the recent events) and I'm PRETTY positive (about 100%) that they have found it within each other.