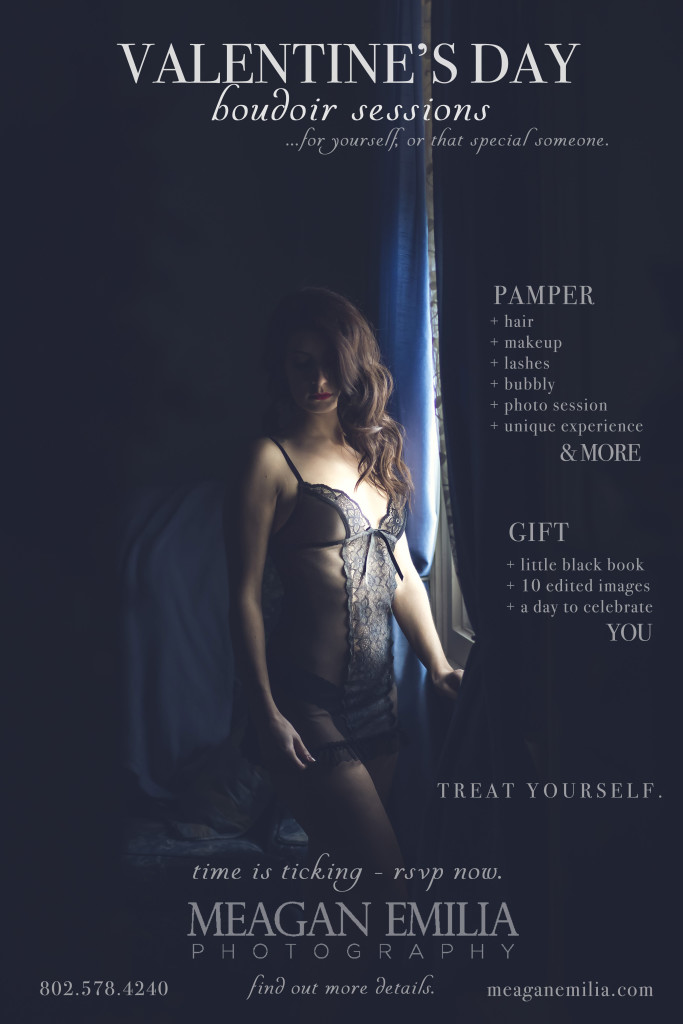 December 30, 2015
Valentine's Day 2016
'Tis the season of holidays up the Whazoo!


And now, we move on..to Valentine's Day :)
There are SO many reasons to experience a boudoir shoot. Of course it's a great (and super appreciated) gift for that special someone…but that doesn't HAVE to be your reason! Why not TREAT YOURSELF? Boudoir sessions are a great way to celebrate whatever stage in life you are at in THIS moment. It's about to be 2016..look how far you have come! Let's celebrate that. Let's celebrate your beauty, your confidence…and have some fun in honor of Valentine's Day.
This year I am teaming up with a few INCREDIBLE hair & make up artists to make you feel like an absolute rockstar. You will receive your 10 favorite edited digital files, an extra special 5×5 "little black book", and a few more goodies. It's an experience, ladies..and you deserve it!!
Details to come – RSVP now & get on the VIP list to book before time slots get swiped!
meagan@meaganemilia.com
802-578-4240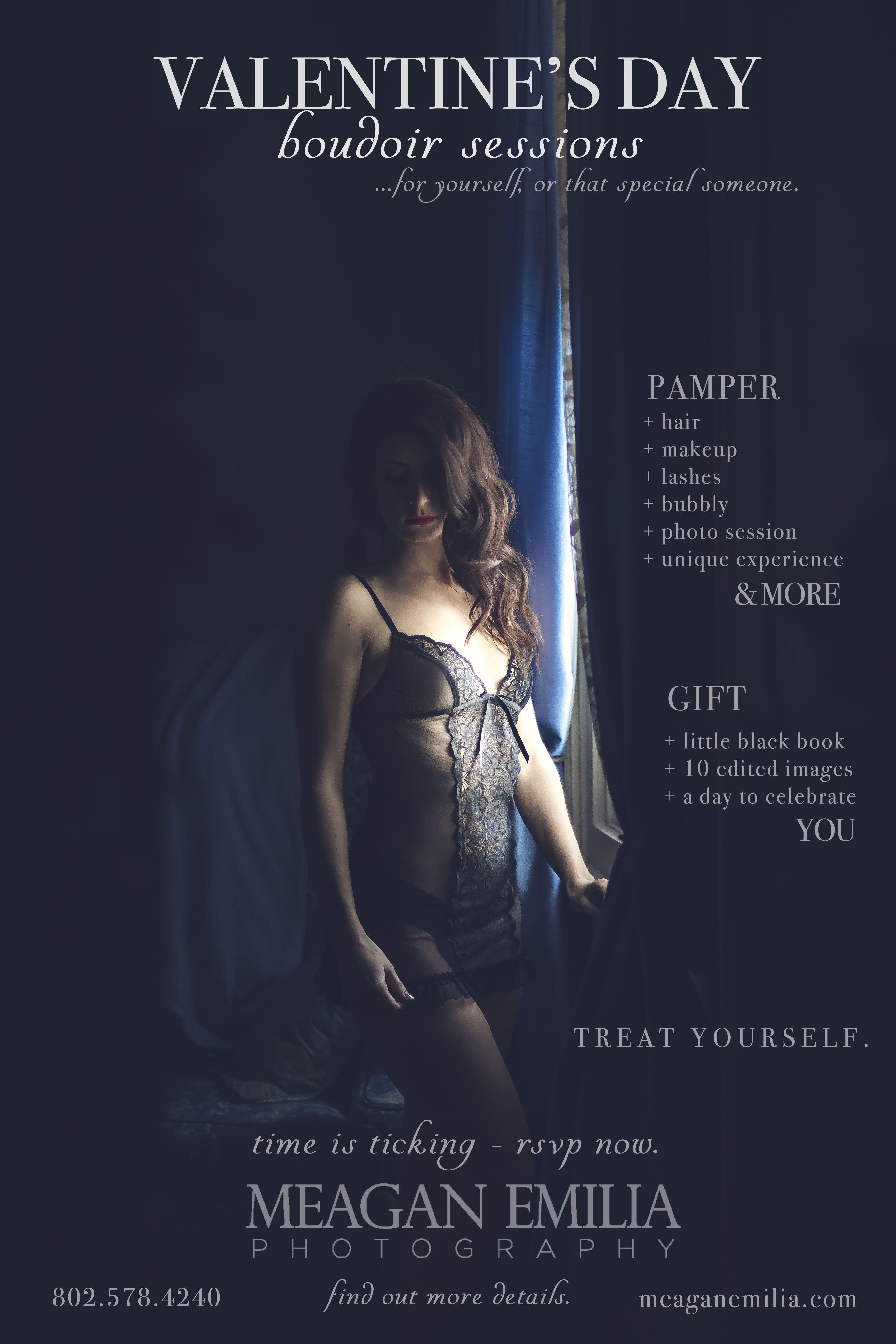 error: Content is protected !!